Mobile Phone Repairs Charlestown

Staring down a black screen? We get it–whether it's a cracked screen, a dead battery that won't charge, or a loop of turn on-turn off that just won't end, broken iPhones and Androids are more than just an inconvenience–they can disconnect you from everyday life. Fortunately, with the right mobile phone repair experts, PTC can restore most phones back to life quickly and effectively so you can get back to the job at hand.
To ease the minds of our newer clients facing phone disrepair, we've summarised the most common issues seen at mobile phone repair shops, highlighted a few of the options available to help you get back online, and share some insight about the inner workings of mobile phones that can help you make the right decision for you.
Read on to learn more about mobile phone repairs and how PTC can get you back online today.
The Ins and Outs of Mobile Phones
Looking for a digital ecosystem? Look no further than the inside of your mobile phone. A system of interconnected parts that need to work in harmony to bring your phone to life, every facet of a mobile phone has a position and purpose.
Why bother telling you this? Because it's this complexity and interconnectivity that all clients should know when they first approach a professional repair service provider or are facing down a dead iPhone. Whilst most repairs are a simple process of replacing a faulty part, the entirety of the inner and outer system needs to be considered when restoring your phone.
When and Where to Get Help with Phone Repairs
If you're staring down the at black screen of death on your phone, we always first recommend contacting a professional repair shop. PTC Charlestown is locally situated, third-party repair centre that prides itself on being affordable and fast without compromising brand-name service.
DIY and At-home Phone Repairs
Thinking about a DIY repair? We've seen a number of repair kits and guides available online that arm users with the 'sometimes' needed tools to fix their phones at home. And we get it!
That said–all mobile phones from iPhones to Androids alike are complicated devices and often require careful handling to bring back to life. With every phone being a delicate device levelled with a balance of interconnected systems, less experienced hands may lead to further damage.
Instead of risking having to incur more cost in the long run or further damage, we always suggest working with PTC to diagnose the issue and then source the right parts and service people on hand.
Charlestown Phone Repairs
If you want to get back online ASAP, your first step will be contacting our PTC phone experts to examine your phone and where we can help. With in-house experts and genuine repair parts, we can examine the issue and suggest a best course of action. Connect with our friendly professionals today.
Opening Hours
| | |
| --- | --- |
| Monday | 09:00 – 17:30 |
| Tuesday | 09:00 – 17:30 |
| Wednesday | 09:00 – 17:30 |
| Thursday | 09:00 – 21:00 |
| Friday | 09:00 – 17:30 |
| Saturday | 09:00 – 17:00 |
| Sunday | 10:00 – 17:00 |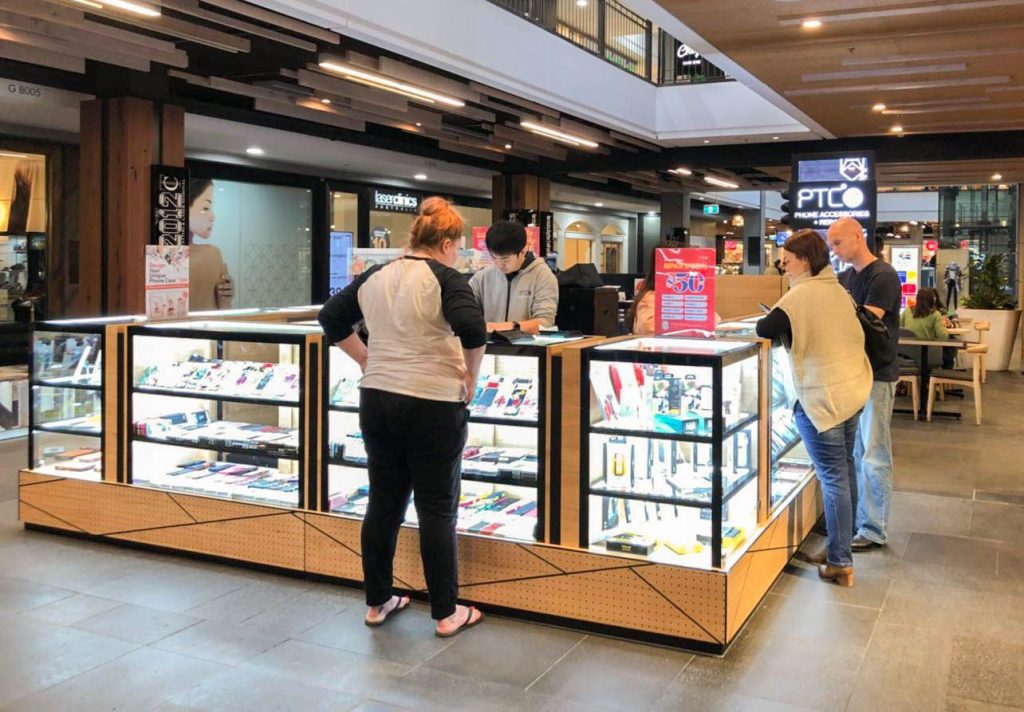 Opening Hours
| | |
| --- | --- |
| Monday | 09:00 – 17:30 |
| Tuesday | 09:00 – 17:30 |
| Wednesday | 09:00 – 17:30 |
| Thursday | 09:00 – 20:00 |
| Friday | 09:00 – 17:30 |
| Saturday | 09:00 – 16:00 |
| Sunday | 10:00 – 16:00 |