Expert Rockingham iPhone Repairs

Puzzled why your iPhone screen won't come back to life? We get it. We see new clients every day who are struggling with unknown iPhone breakdowns from cracked screens to glitchy software bugs alike.
If you're facing down a broken iPhone and don't know whether to go about fixing it yourself or seek professional help, let us shed some light on the common iPhone repair requests we see in the shop, when you might be able to DIY it at home, and when it's definitely time to call in an expert.
Read on to learn more about the need-to-knows of iPhone repairs, the complexity behind the process and highlight some common problems. (Need to call for help? We'll also share our contact details so you can be on the phone or in-store to an expert PTC technician today.)
What Every iPhone User Should Know About Repairs
Trying to jump into at-home iPhone repairs without any prior knowledge or experience is daunting at the best of times–least of all when you have no phone or Google to back you up. Instead of trying to go it entirely alone and making a potential easy fix worse, here are a few fundamentals to know about mobile phone repairs.
Most iPhones face the same or similar issues. Cracked screens, faulty batteries, or glitchy software are problems most iPhone users will encounter at some point. While troublesome, the good news is these common issues are often the most easily fixed.
Phones are a series of interrelated parts: if you're dealing with a hardware issue, chances are you'll try to fix a cracked screen or scratch and call it a day. Think again! Repairing the screen often means removing the screen–and leaving the internal workings, mechanisms, and hard drive of the phone exposed. Instead of doing more damage than good, we only recommend trying a DIY task at home if you're super familiar with the interconnectivity of a phone.
At Home and DIY iPhone Repair Kits
If you're comfortable enough with technology to think that you can go it alone, there are repair kits you can buy online that will (maybe) help you fix easily addressed issues like a cracked screen or sticky home button on older iPhone models.
Please note–we never suggest all iPhone repairs should be attempted at home before seeking professional help. Because of the interrelated parts of mobile devices, one (unintentional) misstep can lead to more damage, down time and cost.
When to Seek Professional iPhone Help
While the DIY route has its perks, some phone repairs require a professional touch. If your device has serious issues like water damage, glass shards falling out of the screen, missing buttons, or an unresponsive operating system, it's time to call an expert.
Professional iPhone repair service repair teams like PTC have the tools, parts, and expertise needed to handle complex problems.
All in all, iPhone breakdown can be a momentarily scary experience–but the right resources, you can get most issues solved quickly. Contact the PTC Rockingham team today to discuss your phone woes and start the process of getting back online.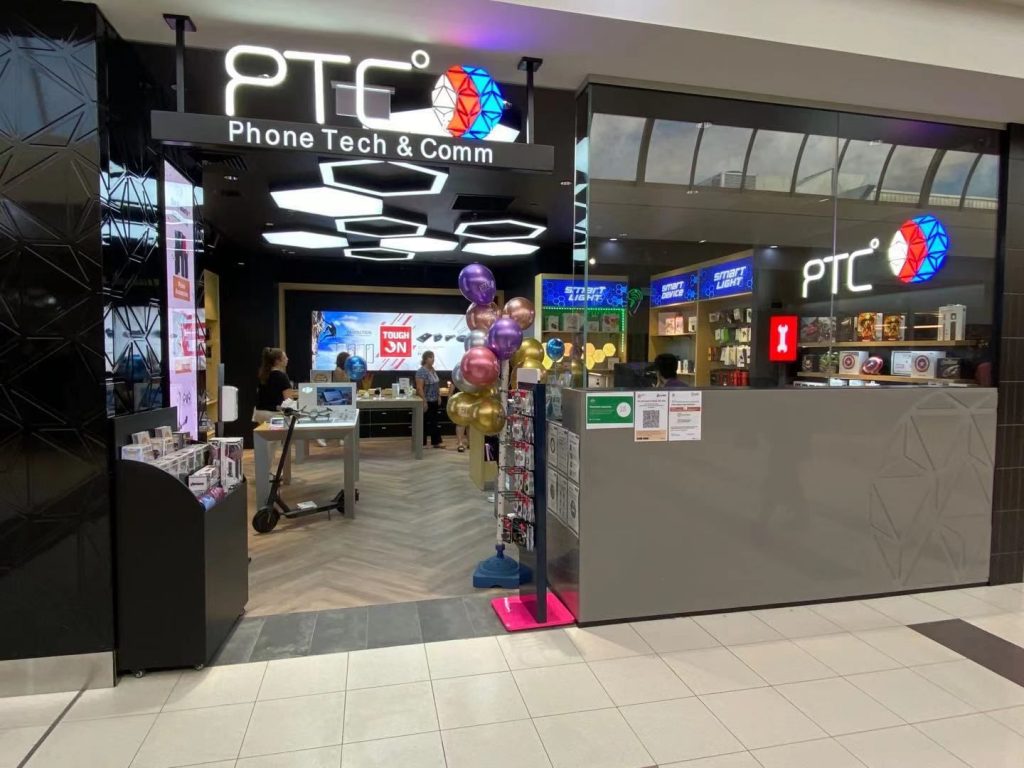 Opening Hours
| | |
| --- | --- |
| Monday | 09:00 – 17:30 |
| Tuesday | 09:00 – 17:30 |
| Wednesday | 09:00 – 17:30 |
| Thursday | 09:00 – 20:00 |
| Friday | 09:00 – 17:30 |
| Saturday | 09:00 – 17:00 |
| Sunday | 10:00 – 17:00 |