Introduction:
Since the iPhone 12 series, Apple's exclusion of the 20W charger has led many users to question the ideal wattage for their iPhone chargers. With the iPhone 15 Pro Max supporting 27W fast charging, the question arises: is investing in a 30W charger worth it? This post aims to delve into the dynamics of iPhone charger wattage, provide insights into selecting the right charger, and compare the speed differentials.
Understanding iPhone Charging Dynamics:
According to Apple's official website, the charging speed of the latest iPhone 15 Pro remains consistent with the previous generation, boasting a 50% charge in just 30 minutes. Real-world tests of the iPhone 15 confirmed that the iPhone 15 Pro Max supports 27W fast charging, necessitating the purchase of a 30W charger for optimal charging efficiency.
Comparing 30W vs 20W Charger Speeds:
In a comparative test for the iPhone 15 Pro Max, we utilized the Tough On 30W Wall Charger USB C PD 3.0 Fast Charge and Tough On 20W Wall Charger USB C PD 3.0 Fast Charge. The results indicated that the 30W charger provided a charging wattage of approximately 25W, whereas the 20W charger lagged at a maximum output of 18.54W, showcasing a noticeable 6W disparity.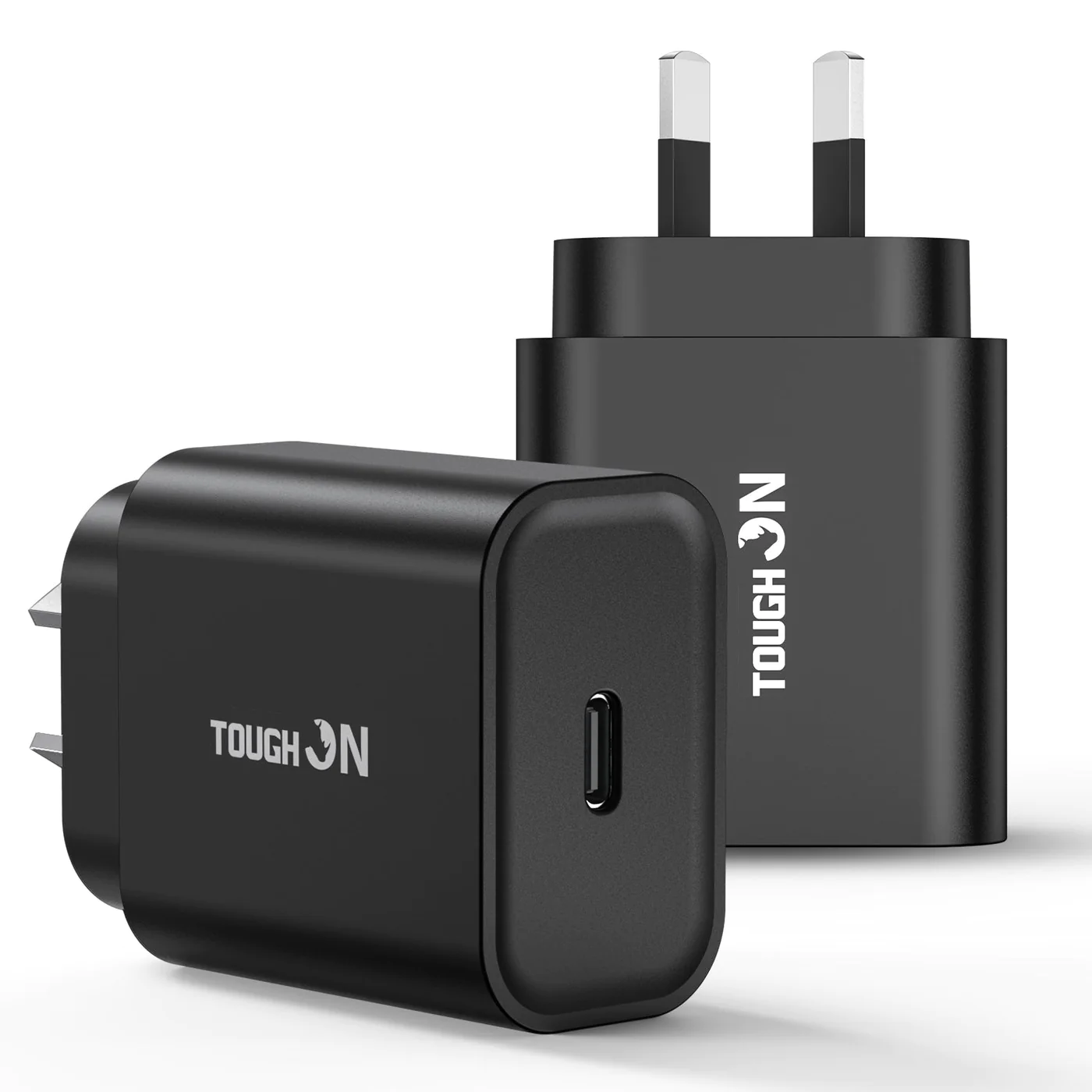 Tough On Power Series Wall Charger 30W USB-C PD 3.0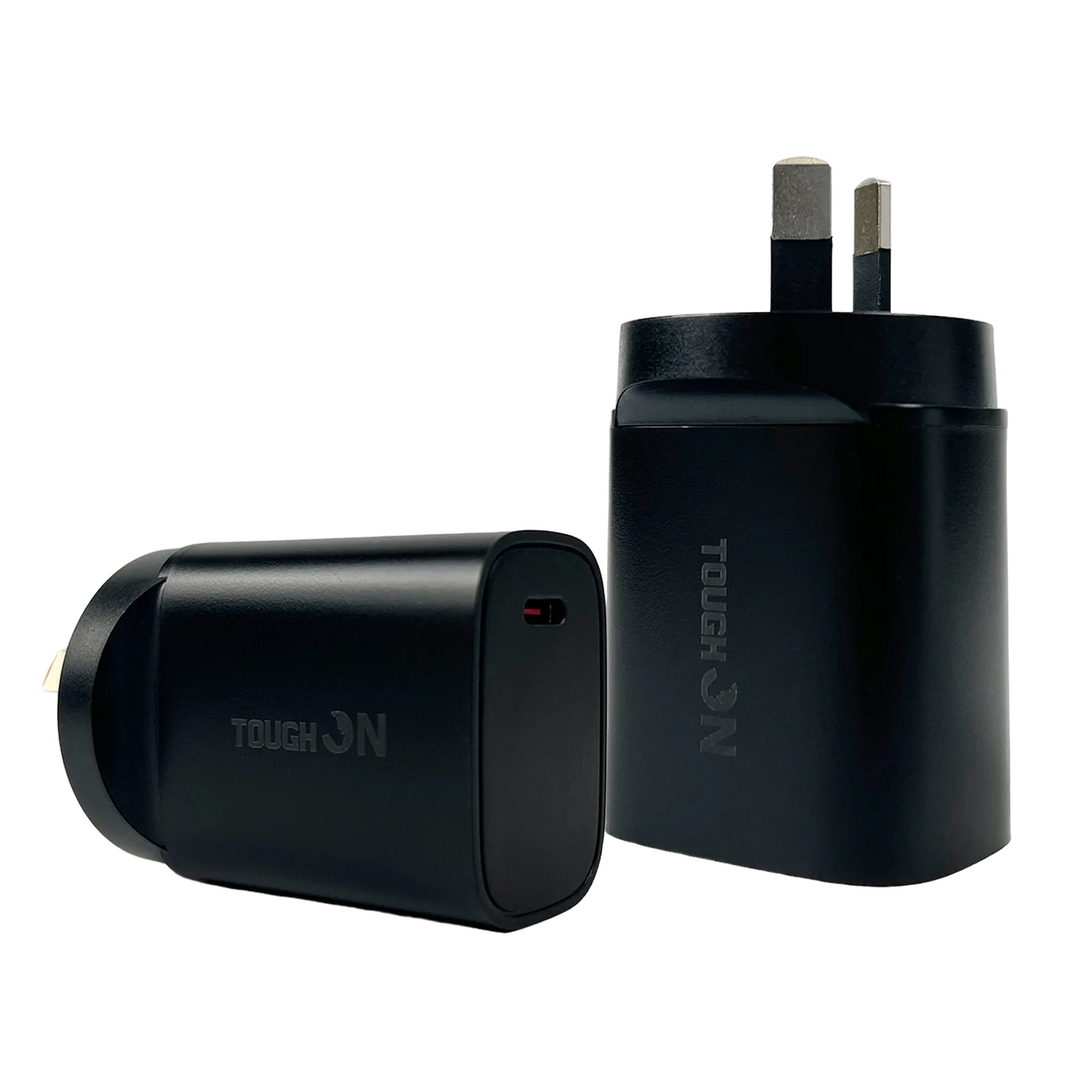 Tough On Power Series Wall Charger 20W USB-C PD 3.0
Understanding Charging Behavior and Temperature:
Both the 30W and 20W chargers undergo a slowdown in charging speed upon reaching 80% capacity, entering trickle charging mode to preserve battery life and prevent overheating. Remarkably, there were no substantial temperature differentials observed between the two chargers during the high-wattage charging process, suggesting no significant impact on long-term battery life.
Comparison of Charging Times:
In terms of practical performance, the iPhone charged with the 30W charger achieved a full charge from 0% to 100% in just 2 hours and 12 minutes, whereas the 20W charger took 2 hours and 20 minutes, indicating a negligible difference of less than 10 minutes between the two.

Purchase Recommendations for iPhone Charger Wattage:
Based on the comprehensive test report, the Tough On 30W Wall Charger USB C PD 3.0 Fast Chargeemerged as the fastest and most efficient option, while the 20W version maintained the most consistent temperature and charging efficiency. Therefore, for the iPhone Pro Max model, a high-power 30W charger is recommended. However, for the Pro or basic iPhone models, a 20W charger is deemed sufficient, ensuring minimal impact on the device's temperature and battery life.
Conclusion:
Understanding the intricacies of iPhone charger wattage is crucial for optimizing charging efficiency and ensuring the longevity of the device's battery life. By selecting the appropriate charger wattage based on the iPhone model, users can strike the perfect balance between charging speed and device safety, ensuring an optimal user experience.