Fountain Gate Phone Repairs

Stuck with a broken phone? We get it–whether it's a cracked screen, a battery that won't hold a charge, or a device that refuses to power on, having a broken phone isn't just an inconvenience,  it can disrupt your daily rhythm. In better news, with the right mobile phone repair services, most phones can be restored back to business-as-usual and get you back in sync with your digital life.
To review the ins and outs of phone repairs, we've broken down the world of mobile phone repair services, highlighted a couple of the options available to you, and offer insight that can help you make an informed decision.
Read on to learn more about mobile phone repairs and how you can get back on track with PTC today.
The Complexity Behind Mobile Phone Repairs
Mobile phones are complex devices and rely on a system of interconnected parts working in perfect harmony to bring your phone to life. From the screen to the internal software, camera, and battery each part plays a critical role in an operational mobile phone and when one part fails, it can throw the entire device off balance.
Acknowledging this complexity is one of the first steps to helping our clients understand why professional repair services are often the best course of action when it comes to a broken phone.
When to Seek Professional Mobile Phone Help
Facing major phone breakdown? We recommend considering professional repair services. Working with the brand service provider is usually the most expensive option for a mobile phone fix–especially if you're out of warranty–and can be time consuming to boot.
In better news, PTC repair services can be a more affordable solution with the same expertise needed to best repair your phone.
DIY-ing an iPhone Repair Job at Home
Thinking about a DIY repair? We appreciate there are a number of online repair kits and guides available that can help you feel like a qualified iPhone repair technician–and we get the allure! Fast, possibly effective, and slightly more affordable, there are select and simple repair jobs that might be able to be undertaken at home.
That said–mobile phones are intricate devices and often require experienced handling to repair effectively. Unless you're confident in your technical skills, we usually recommend having the problem diagnosed first and then deciding if you can DIY it or if it's best to leave it to the professionals.
Working with Fountain Gate Phone Repair Specialists
In short–we get that having a broken phone with no idea how to fix it can really throw a wrench in your best laid plans. If your phone isn't working like it should, contact our PTC professional repair services to take a closer look and then talk through your repair options.
Remember, just because you need a phone repair doesn't mean you need a phone replacement. More often than not, our experts can diagnose and treat the problem quickly and more affordably than going it alone. Contact PTC Fountain Gate to see how we can help today.
352 Princes Hwy, Shop K126,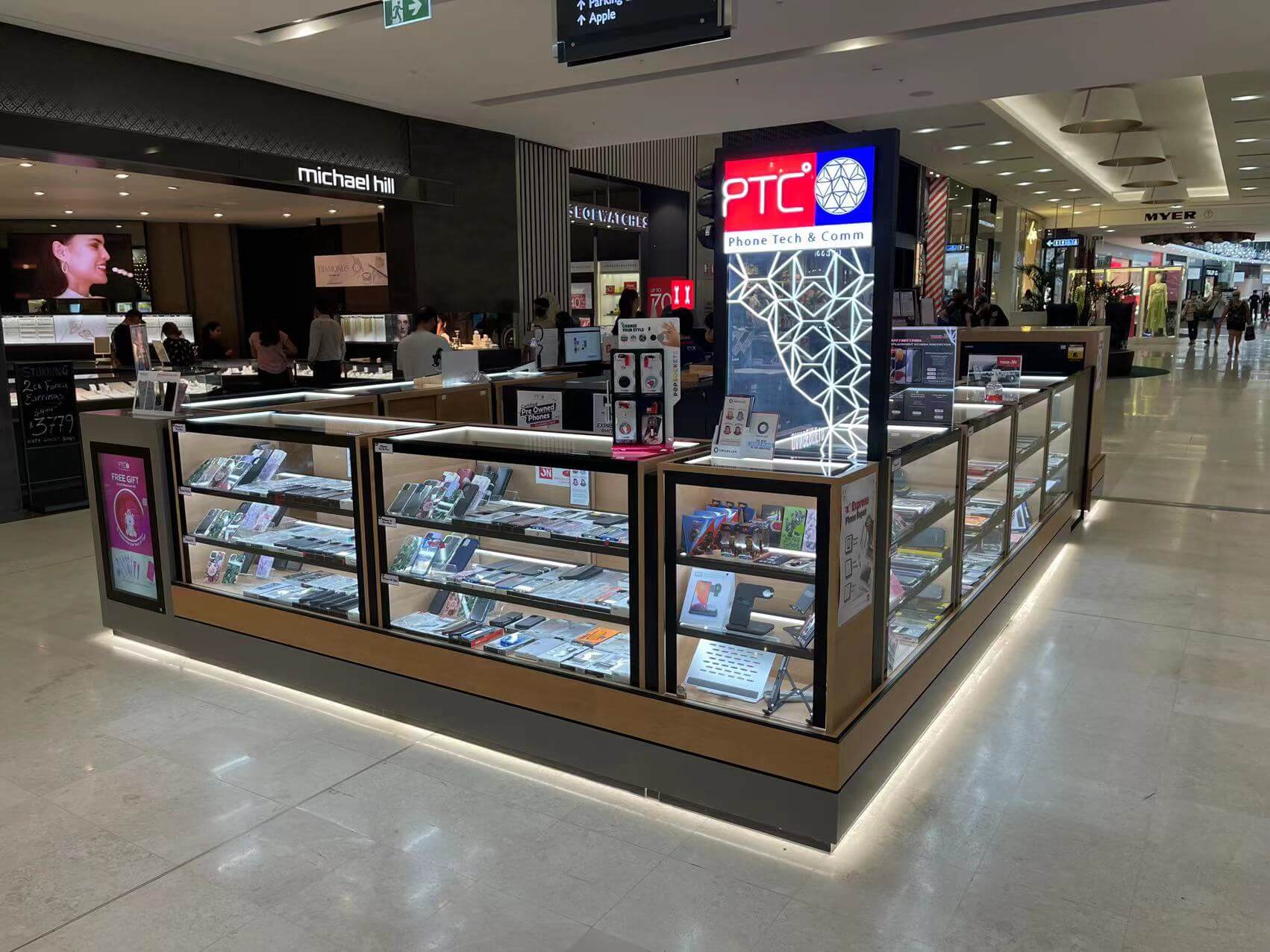 Opening Hours
| | |
| --- | --- |
| Monday | 09:00 – 17:30 |
| Tuesday | 09:00 – 17:30 |
| Wednesday | 09:00 – 17:30 |
| Thursday | 09:00 – 21:00 |
| Friday | 09:00 – 21:00 |
| Saturday | 09:00 – 17:00 |
| Sunday | 10:00 – 17:00 |