Robina Mobile Phone Repairs
Staring down a black screen? We get it–whether it's a cracked screen, an unresponsive battery, or a loop cycle that just won't end, malfunctioning iPhones, Androids, and other mobile phones aren't just an inconvenience–they can disconnect you from everyday life, work, family, and friends. Fortunately, with the right mobile phone repair team you can get back online and reconnect with the world in no time.
To ease the minds of our new clients facing down the black screen of death, we've summarised the most common issues we see at our Robina mobile phone repair shop. Highlighting just a few of the options available to help you get back online, we'll quickly cover some of the more important information you should know about the inner workings of mobile phones and how they affect repairs so you can make the right decision for you.
Read on to learn more about mobile phone repairs and how PTC Robina can get you back online today.
The Process Behind Robina Phone Repairs
We get it–mobile phones are complex. Driven by an ecosystem of interrelated parts that rely on perfect harmony to come together and drive a functional phone, any breakdown of one part can lead to a host of issues anywhere else.
Knowing about this interconnectivity of all mobile phones is the first step when trying to decide who should, and how, to fix your phone. When our clients understand that most phone repair jobs often require more than "replacing one part", it gives them the context needed to appreciate the recommendations, time, and cost that goes into repairing their phone.
Next up is deciding whether you're going to try and hack a phone repair job at home alone or leave it in the hands of a professional. More on this below.
Professional Mobile Phone Repairs versus At-Home Repair Kits
If your device is on the fritz, there are three go-to solutions that you can consider to get back online:
Brand-specific service centres: like the Apple Store or Samsung Service Centres. Most brand service centres have in-house technicians who use genuine parts to repair your phone and have the expertise and experience needed to safely and effectively solve your problem. The catch? It can be expensive and time consuming.
Third-party repair groups (like PTC Robina): can offer a more affordable and faster repair solution.
DIY At-home Phone Repair Kits: thinking about a DIY repair? We appreciate that there are a number of repair kits and guides online that can (at first glance) seem fast, possibly effective, and slightly more affordable and there are select and simple repair jobs that might be able to be completed at home. That said–unless you're super familiar with the inner workings of mobile phones, we recommend having the problem diagnosed and (most likely) treated by a professional.
Leading Robina Mobile Phone Repairs
At the end of the day, if your phone is showing signs of breakdown or significant physical damage, a professional repair team of mobile phone experts may be able to bring you back online. Now armed with your options for fixing your phone, we hope you feel like you have enough information to make the best decision that meets your lifestyle, budget, and turnaround time.
Need more support? Contact the PTC Robina team to talk about the right repair services for your phone and get back online today.
PTC Tech Hub Robina Town Centre
1 Robina Town Centre Drive,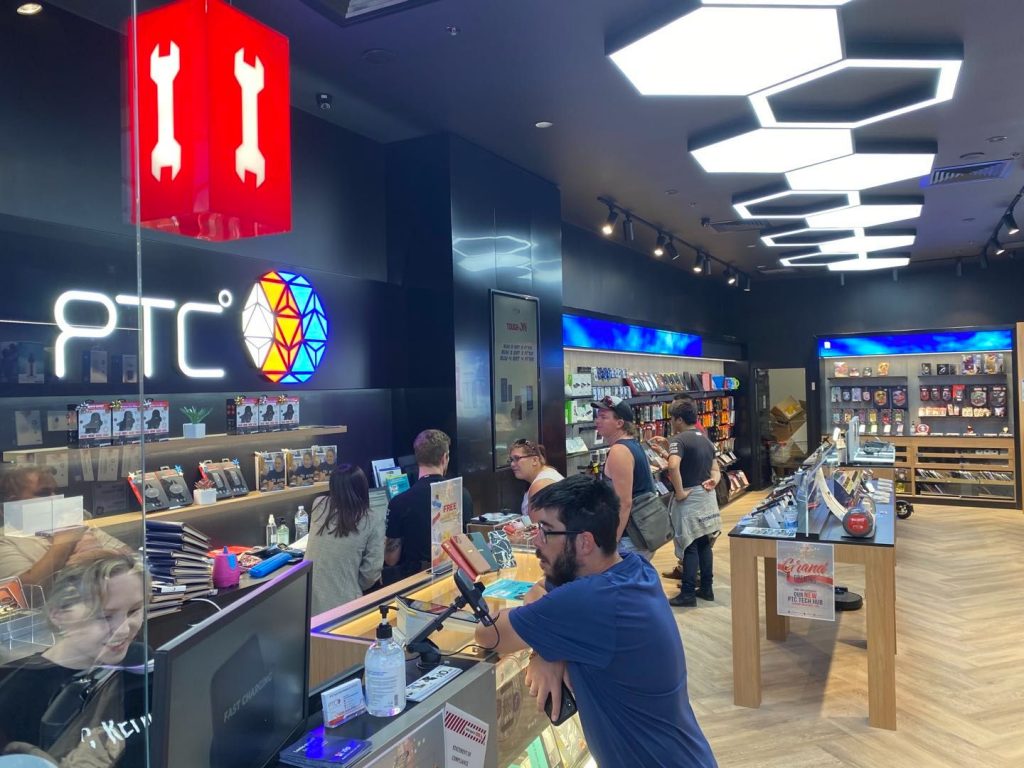 Opening Hours
| | |
| --- | --- |
| Monday | 09:00 – 17:30 |
| Tuesday | 09:00 – 17:30 |
| Wednesday | 09:00 – 17:30 |
| Thursday | 09:00 – 21:00 |
| Friday | 09:00 – 17:30 |
| Saturday | 09:00 – 17:30 |
| Sunday | 10:00 – 16:00 |
1 Robina Town Centre Drive,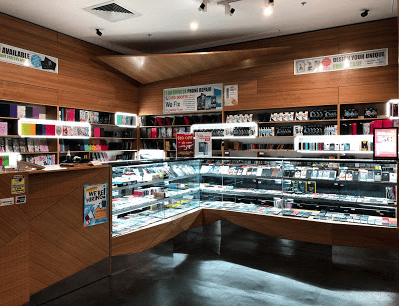 Opening Hours
| | |
| --- | --- |
| Monday | 09:00 – 17:30 |
| Tuesday | 09:00 – 17:30 |
| Wednesday | 09:00 – 17:30 |
| Thursday | 09:00 – 21:00 |
| Friday | 09:00 – 17:30 |
| Saturday | 09:00 – 17:30 |
| Sunday | 10:00 – 16:00 |