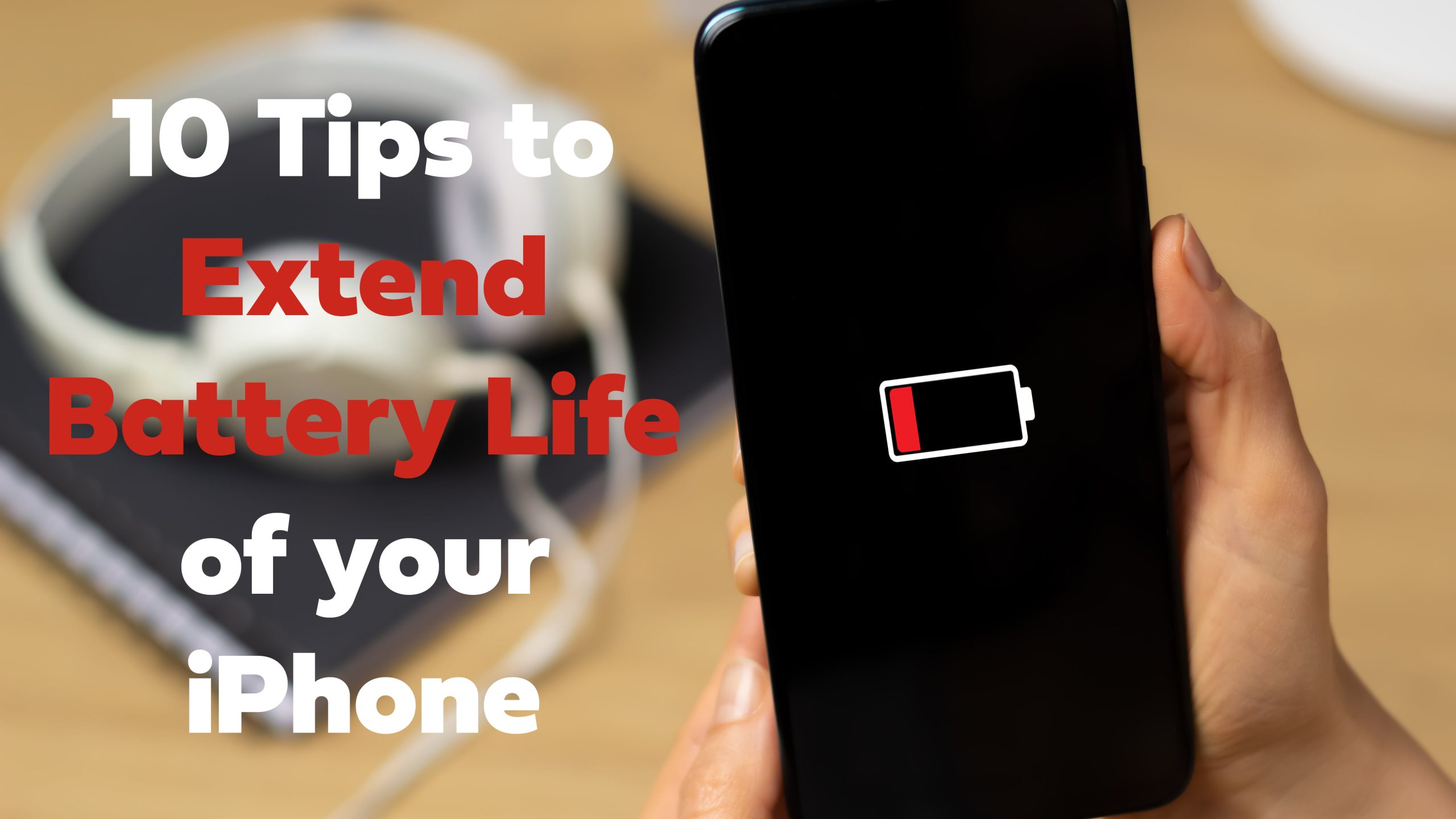 In today's fast-paced world, smartphones are indispensable companions, keeping us connected, entertained, and informed. However, preserving phone battery life is a universal challenge. Constant app usage, internet browsing, and high-resolution screens drain our phone's battery. In this blog post, we will share ten battery-saving tips for phone battery optimisation. These practical and effective strategies will help you extend battery usage and maximise battery performance, ensuring you stay connected all day without worrying about running out of juice.
1. Lower Screen Brightness
Dimming your screen brightness can have a significant impact on battery life. Reduce the brightness manually or enable adaptive brightness, which adjusts the screen brightness based on ambient lighting conditions. Not only will this conserve battery power, but it will also be easier on your eyes in low-light situations.
2. Enable Battery Saver Mode
Most smartphones come equipped with a battery saver mode that optimizes power consumption. When enabled, this mode limits background processes, reduces app refresh rates, and minimizes performance to extend battery life. Activate battery saver mode when your battery level drops to a certain percentage or use it proactively to save power throughout the day.
3. Turn Off Background App Refresh
Many apps refresh their content in the background, even when not in use, consuming precious battery life. Disable background app refresh for apps that don't require constant updates, such as social media or news apps. You can manage this in your phone's settings under the app preferences.
4. Limit Push Notifications
Push notifications can be both helpful and overwhelming. Review your app notification settings and disable non-essential notifications. This will not only save battery but also reduce distractions, allowing you to focus on what matters most.
5. Prepare yourself a power bank
A power bank helps extend phone battery life by providing an external energy source, enabling users to charge their phones on the go. When the phone's battery is low, the power bank supplies additional power, allowing uninterrupted usage without the need for a wall outlet, thereby extending phone battery life. Check out the PTC Online Shop for more options. 
Tough On Mini Portable Charger 5000mAh Power Bank PD Fast Charging for iPhone
Tough on USB A Power Bank 10000mAh 66W Fast Charger
6. Close Unused Apps
Multitasking is a useful feature, but leaving apps running in the background drains your battery. Manually close apps you're not actively using to prevent unnecessary power consumption. Android and iOS users can do this by swiping away apps from their recent app lists.
7. Use Wi-Fi Instead of Cellular Data
Using Wi-Fi instead of cellular data not only saves on your data plan but also conserves battery life. When Wi-Fi is available, your phone uses less power to connect to the internet compared to using cellular data.
8. Disable Location Services
Location-based services can be useful for navigation and certain apps, but they also use significant battery power. Turn off location services for apps that don't require them, or enable location only when needed to extend battery life.
9. Manage Screen Timeout
Setting a shorter screen timeout ensures your phone's display turns off quickly when not in use. Adjust this setting in your phone's display preferences to save battery by avoiding unnecessarily long screen-on times.
10. Update Apps and Software
App and system updates often include battery optimization improvements. Ensure your phone's apps and software are up to date to take advantage of these enhancements, which can result in better battery performance.
Discover 10 battery-saving tips for phone battery optimization, and maximize battery performance to extend your phone's battery life throughout the day. By monitoring app usage, screen brightness, and connectivity settings, stay connected, productive, and entertained without battery worries. Implement these strategies for a longer-lasting and reliable smartphone experience. Happy phone use!